In the spirit of thanksgiving, praise and solidarity, Jesuit Music Ministry (JMM) artist, Bukas Palad Music Ministry, celebrated its 34th anniversary with the online prayer concert "If I Could Touch You: Songs for Healing and For New Hope."

Streamed via Bukas Palad's official Facebook page (facebook.com/bukaspalad/), the virtual concert held last Sunday, June 28 also served as a musical prelude to "One Foot Raised", the Ateneo de Manila University 2020 Ignatian Festival hosted by Radyo Katipunan 87.9 FM.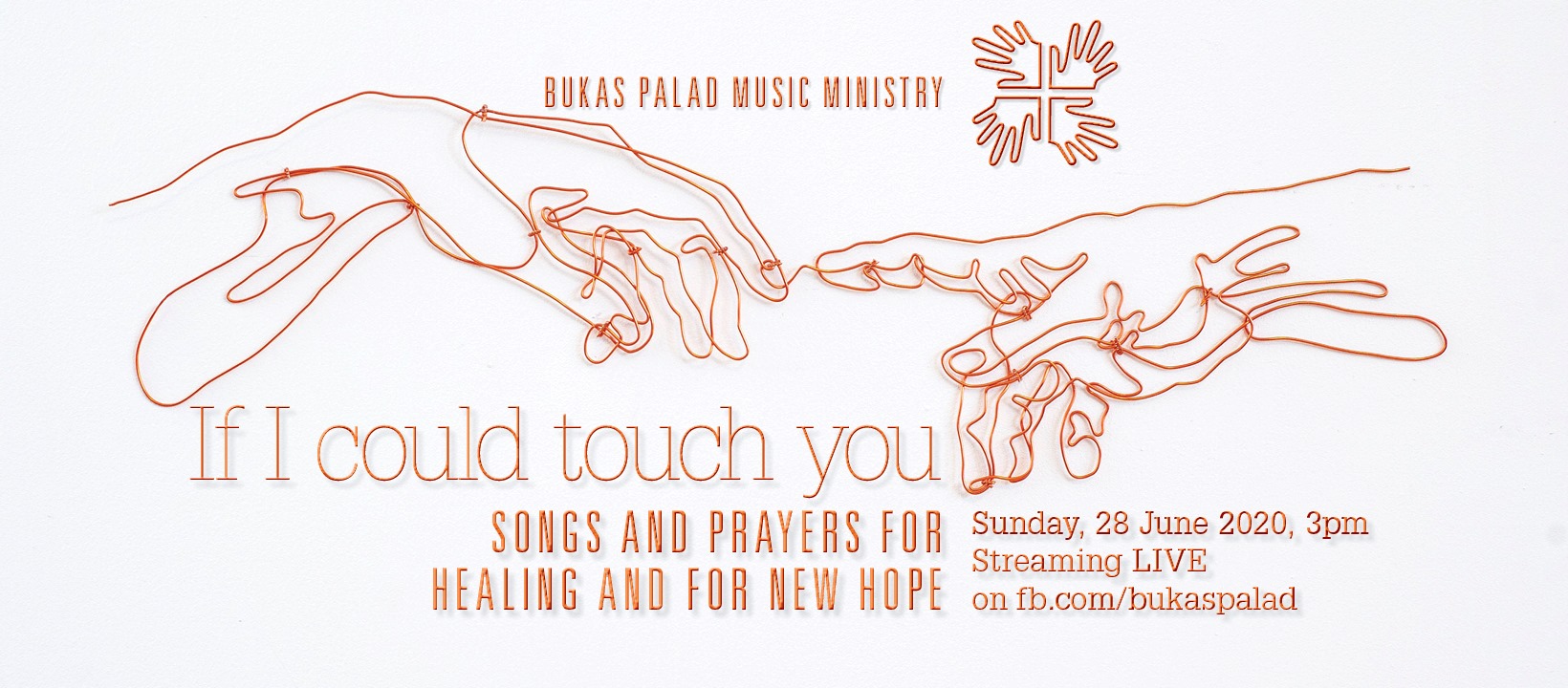 Welcoming fans and audiences to an afternoon of song and prayer was acclaimed Jesuit composer and Bukas Palad founding member Fr.Manoling Francisco SJ,  who invited all to lift up their dearest intentions to the Lord as one community in faith.

"As we commemorate Bukas Palad's 34th anniversary, we have all been united in fear and trembling because of the spread of the coronavirus. But, we have also been united by common faith in our loving, merciful Lord. This day, let us gather all our prayers and petitions, and present them to the Lord- begging for his protection, healing and his renewal of humanity and our world."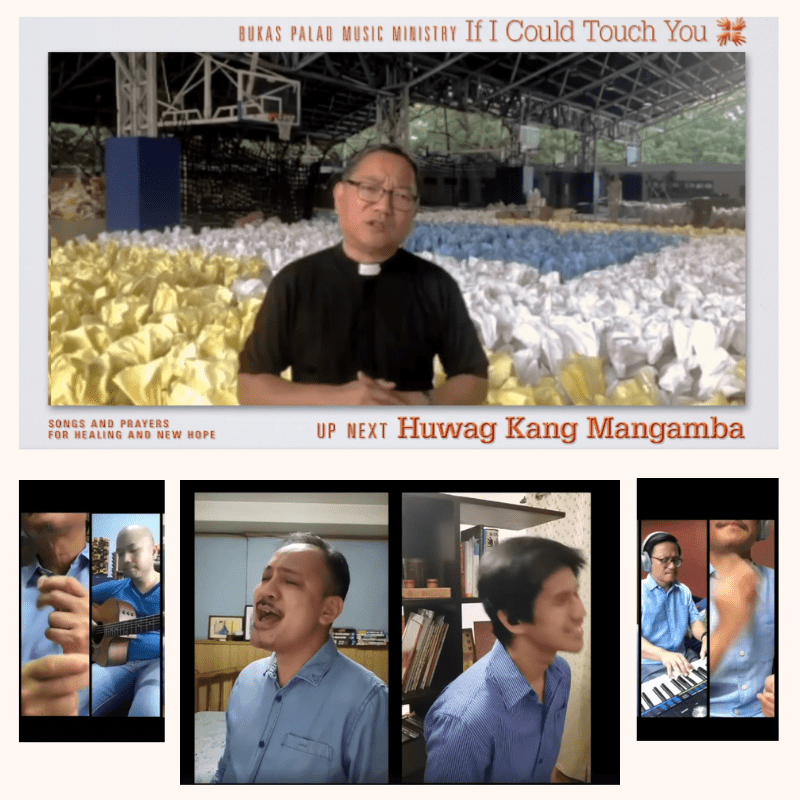 From the choir's opening number "In Him Alone", and in-between their renditions of beloved classics "All Shall be Well", "If I Could Touch You", "O Hesus, Hilumin Mo", were touching messages and reflections from family and friends. Among those relaying their personal experiences amidst the COVID 19 crisis, sharing faith testimonies and sending in greetings and well-wishes on video were Fr.Junjun Borres SJ, Tonet Santana, Fr.Danny Huang SJ and Maita Fajardo Tibayan.

Before the heartening performance of "Huwag Kang Mangamba", Fr.Manoling expressed his sincere gratitude for the generous contributions that have greatly helped the Tanging Yaman Foundation COVID 19 relief efforts, that he had been spearheading since the pandemic's onset.

"We have all been gripped by fear and anxiety due to COVID 19, but the Lord assures us of his presence and solidarity. Christian discipleship does not spare us from suffering and strife, but the Lord assures us, all of you who come to me will experience my presence. The Lord expresses solidarity by suffering with us on the cross. The God of salvation embraces human vulnerability and weakness in order to assure us in the darkest moments of our lives."

After the singing of his treasured collaborations with Fr.Johnny Go, "Empty Space" and "Something More", came Fr.Manoling's final blessing followed by the joyful concluding act "I Will Sing Forever".
"May the Lord bless all our generous benefactors. May the Lord heal all of you who are broken and who have lost loved ones due to this pandemic. May the Lord heal and unite all of us in faith, in our God who is ever faithful to us."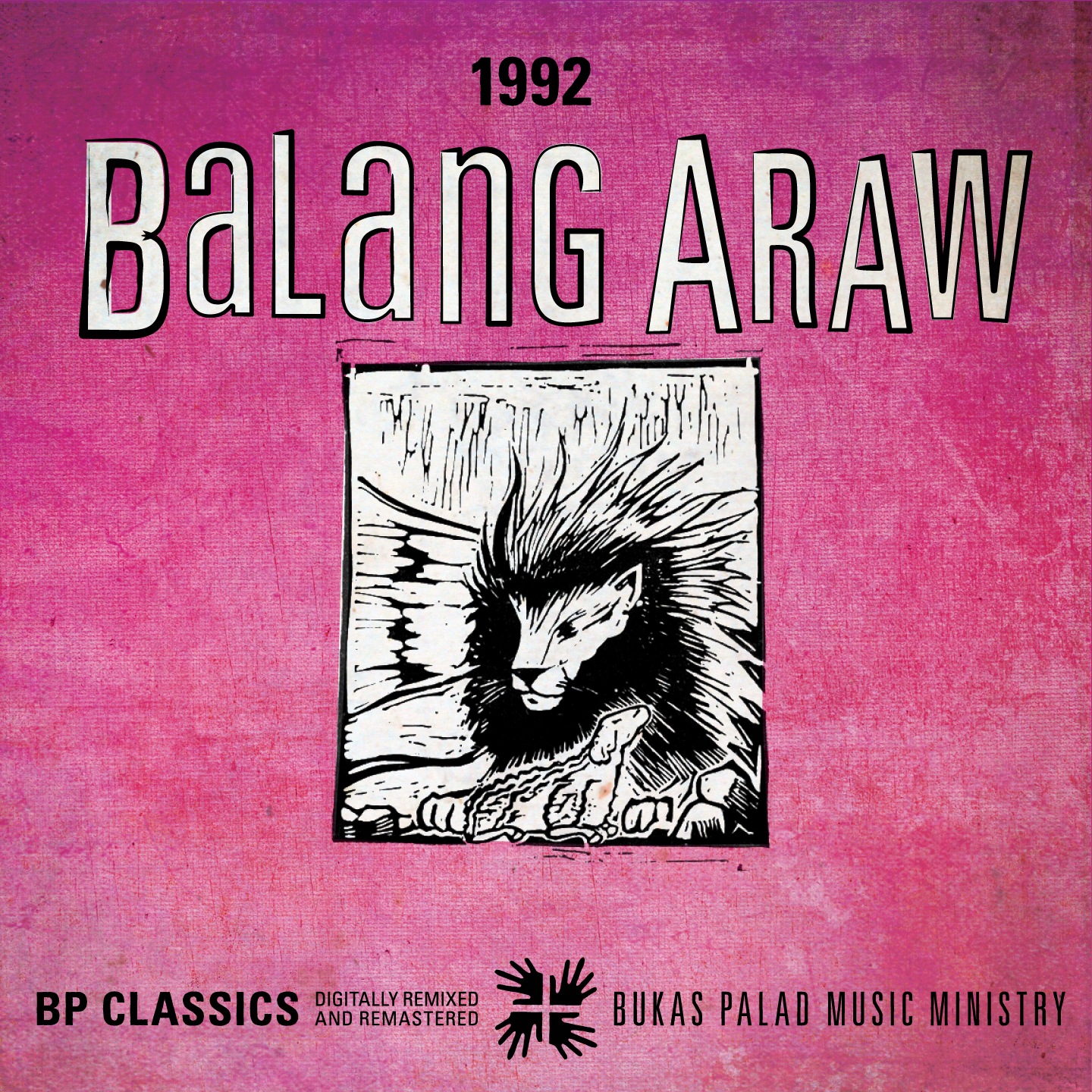 Bukas Palad Music Ministry's "Balang Araw (1992)" album is now available on Spofity, Apple Music and Deezer. For more music that fills the heart and uplifts the soul, subscribe now to JesComPh on Spotify https://buff.ly/2AbpVxpFor the latest updates on the month-long celebration of "One Foot Raised: Ateneo 2020 Ignatian Festival", follow JesCom (jescomph) and Radyo Katipunan 87.FM (radyokatipunan) on Facebook.